HOME | SPECIFICATIONS | MILITARY-SPEC | HARRY WHO? | RAVES |
Welcome to Harry-Joyce.com
a tribute to
HARRY JOYCE
Builder of some of the world's finest guitar amplifiers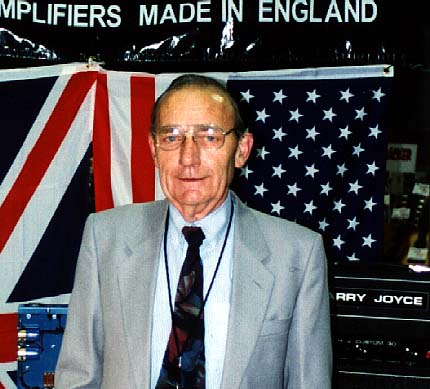 January 12, 2002. It is with great sadness that I must post news of the passing of Harry Joyce. Harry fought bravely his bout with cancer, and passed from this world January 11, 2002. He was surrounded by his family when he died. Thanks to David Joyce for news of his uncle's death.
Harry and I spent many hours on the phone over the past few years. I had the pleasure of his visit over three days at the Arlington Guitar show in Texas three years ago. In addition to being a great amp maker, Harry was one of the kindest gentlemen it has been my pleasure to know. I will cherish my memories of and my friendship with Harry Joyce. Thanks, Harry! Gregg Hopkins - January 13, 2002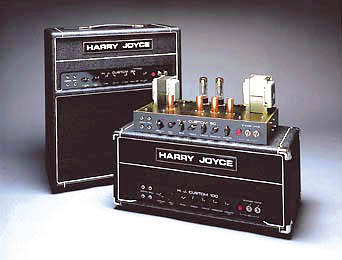 November 14, 2000. This site, created, owned and maintained by Vintage-Amp Restoration stands as a tribute to our friend, Harry Joyce, and a source of information about his original HJ CUSTOM amps made from 1993 through the Fall of 2000.
Vintage-Amp Restoration in St. Louis, Missouri was chosen by Mr. Joyce in 1995 to build enclosures, provide repair, and has served as a US outlet for HJ Custom amps through October 2000. We thank Harry for his confidence in our cabinetry and service.
Thanks also to our customers, players, supporters, fans, and enthusiasts including -
The Black Crowes, Spacehog, Stuart Snyder, Dave Freeman, Ken Fischer, Greg Gagliano, Bob Glastetter, Steve Dodge, Dan Carney, Russ Reiser, Lance Keltner, Harrison Hayes, Bruce Zimmerman, Chris Drake, Ted Reynolds, Terry Buddingh, John Seabury, Art Thompson, Lisa Sharken, The Guitar Magazine, 20th Century Guitar Magazine, Guitar Player Magazine, Vintage Guitar Magazine - and many more.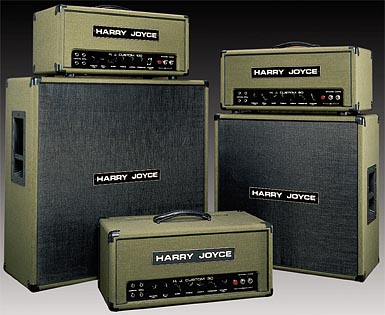 Photo by JD Photography
HOME | SPECIFICATIONS | MILITARY-SPEC | HARRY WHO? | RAVES |
Pictures and descriptions on this site refer to HARRY JOYCE HJ Custom amplifiers produced prior to November 2000.
We welcome your comments and suggestions regarding this website. Please email Webmaster@Harry-Joyce.com
© Copyright 1998-2016